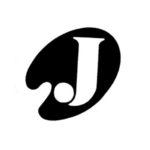 Welcome to our Virtual Class
During the pandemic time, We are offering online virtual art classes through the ZOOM meeting for age 3 through high school.

Please watch this video Virtual Class Information completely. It explains the procedure of the materials we are shipping for the students.

Please click here to learn how to join the ZOOM meeting.
If you would like to register, please
1. Email us your student's name, age, phone number, and address by the 20th of each month.
2. After you receive a confirmation email for your class, you will need to download ZOOM application on to your computer if you don't already have it. You will receive a second email from us with a private invitation to attend the special course of the ZOOM platform.
3. When everything is set up then you will call us and make a payment with a credit card. Tuition is $90 monthly per student. There is a sibling discount to a second child. Each session will be held for 1 1/2 hours except the Beginner Group. Beginner Group meeting lasts one hour with an extension of 30 minutes.
4. We will ship out monthly art project kit. Normally it will arrive at your door by the end of the month.
5. Contact us if you didn't receive the project kit after payment.
Cancellation and Return Policy
We will start charging your credit card on 20th each month. We will email you before credit card transaction. If you did not hear from you, then we will start the credit transaction. We will send you the confirmation notice on your credit card charge. Please let us know if you are NOT attending the upcoming month, please let us know as soon as possible. If you need to cancel the transaction, please let us know within 24 hours after we made the transaction, or an interest charge will be added. Once the tuition payment is finalized, we will mail you the project packets.
Please follow our policy in case you would like to cancel the class after joining;
1. You must return the remaining unused and unopened project kits back to us in order to get your refund. You may either mail back ( your own expense) or drop off in-person (please call ahead to let us know if you are dropping off the project kit so we can be there to receive them. Or take a photo of the project kits in front of J Art Studio door and text us with student's name). If you used any projects, they cannot be returned and will be charged.
2. Once we received the unused project kit, then we will send your remaining tuition refund back on your credit card (excluding shipping and handling fee, $10).
Beginner (Age 3-6)
(One Hour + 30 min ext)
Intermediate (Age 7-10)
(One and Half Hour)
Advanced (Age 11-Up)
(One and Half Hour)
Portfolio
(One and Half Hour)
N/A
Tuesday 5:00 pm – 6:30 pm
N/A
N/A
N/A
Friday 5:00 pm – 6:30 pm
N/A
N/A
Saturday 9:30 am – 11:00 am
N/A
Saturday 10:00 am – 11:30 am
Saturday 2:00 pm – 3:30 pm
Saturday 10:00 am – 11:30 am
Saturday 2:00 pm – 3:30 pm