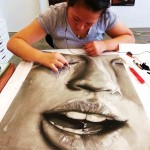 Annandale Location Closed
Due to the ending of our lease agreement at the J Art Studio location in Annandale, with a heavy heart and much sadness, we decided to close the Annandale studio on May 30, 2018. Our Chantilly and Centreville locations resume with our regular schedules and upcoming summer camps as well.

2019 Summer Camp
We are excited to share that we are accepting summer registration form for all ages.
SUMMER CAMP

jartstudio@gmail.com
Please email us with any inquiries.