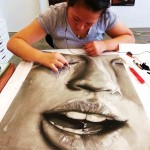 Class Cancellation
We will post here for any class cancellations due to the inclement weather by noon for the week day classes, and one hour before the weekend classes. Please follow the "Tuition & Regulation" page for make up class.

Annandale Phone Number
Annandale location's phone number has changed to (703)961-9039. Please call this number from now on for any query for Annandale location. Sorry for the inconvenience.

Spring Camp
Spring Camp is here to register!! Please check out the link below for information and to print out the forms. Any inquiries? Please call (703)961-9039 for any questions.
Spring Art Program

Summer Camp
We are excited to present our summer camps for all ages. Please check out the information and if you have any questions, don't hesitate to call.
Summer Art Program 

jartstudio@gmail.com
Please email us with any inquiries.