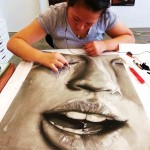 Class Cancellations Update
We decide our own class cancellations due to the inclement weather. It will be announced on the main page of this website by noon of the day of closing if it's on weekday. Saturday AM class will be notified by 9am, and by noon for Saturday PM class. Please update your email address within the facility as soon as possible so we may inform you on the important information through emails as well if necessary.

Winter Camp
We are excited to announce that we are now accepting the registration forms for winter camp for both TEENs and regular students in Chantilly location. Please print out the form and mail in with the check. Can't wait to see you!!
jartstudio@gmail.com
Please email us with any inquiries.