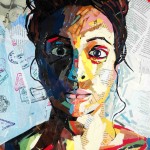 Annandale Location Closed
Due to the ending of our lease agreement at the J Art Studio location in Annandale, with a heavy heart and much sadness, we decided to close the Annandale studio on May 30, 2018. Our Chantilly and Centreville locations resume with our regular schedules and upcoming summer camps as well.

Coronavirus Closing
We are closing until the end of June, 2020. We will be updating often so come back to check our website often. Please go in the link below to see the details. Thank you.
Closing Update

Virtual Classes
We are now offering virtual classes and how we are shipping monthly project kits. Please click here for more information.
Please email us with any inquiries. jartstudio@gmail.com